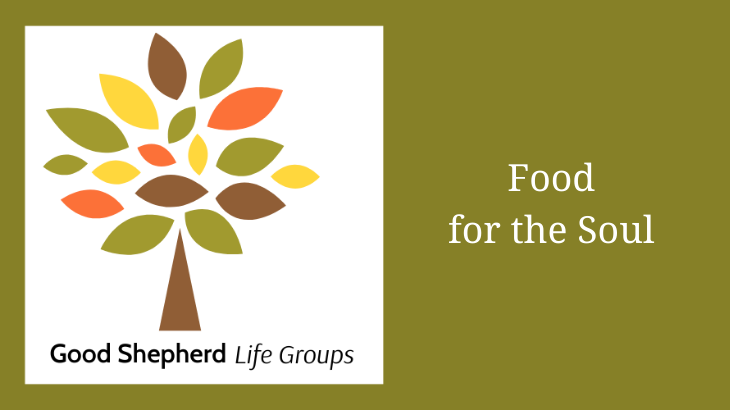 First Wednesday, Third Wednesday of the month
,
12:30 PM - 2:00 PM
Food for the Soul Life Group meets on the first and third Wednesdays of the month from 12:30 to 2:00 p.m. Group members meet by teleconference.
Find out more about our Life Groups.
Contact the church office to find out how to join this group.